Press Reviews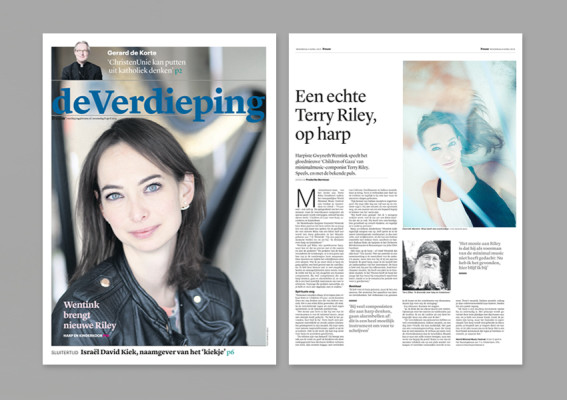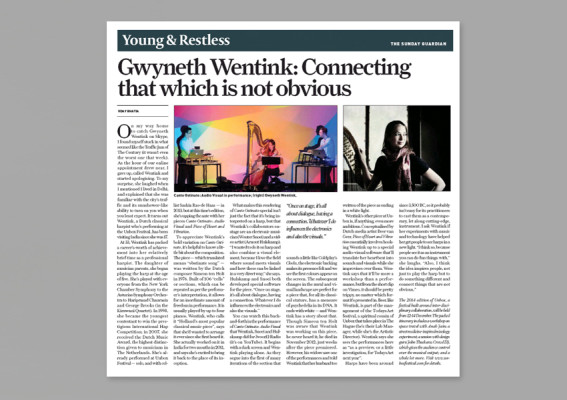 performing
Solo and Chambermusic
She is an angel. Her harp took wings in one of very few concertos featuring the instrument, soaring away to breathless heights in Harp Concerto by Alberto Ginastera. She and her harp took flight into fearfulness and alarm, wonder and marvel, and into the beyond.
- The Boston Intelligencer
"Gwyneth Wentink is a splendid harpist with a virtuoso's flair and technique. She knows how to exploit every resource of her instrument, tossing off delicate rippling arpeggios, furious cascades, whirlwind runs and remarkably sonorous, ringing harmonics, and she commands a truly amazing range of dynamics colors and nuances. The enthusiastic audience was rewarded with a brilliant encore."
- New York Concert Review
'Excellent harpist'
- New York Times
'Youthful and exuberant, Gwyneth Wentink left the audience spellbound.'
- The Hindu
"Gwyneth plays straight from the heart, without pose or for effect. It is solely about the music"
- NRC
Absolute star of the evening was Gwyneth Wentink. What majesty, mixed with the melancholy of the far plains
- Friesch Dagblad
Canto Ostinato Audio Visual
'Bedwelmende klankmagie'
- NRC
"InnerAct was one of the highlights of 5 Days Off 2013. An audiovisual spectacle of mythical forces" - Bas van den Broeke - artistic directeur
- 5 Days Off
'Tranen bij InnerAct en de Canto Ostinato' ★★★★★
- De Stentor
English Baroque Soloist and Orchestra Revolutionnaire et Romantique
'Sublime harp solo by Gwyneth Wentink'
- Bachtrack
The harp soloist (Gwyneth Wentink) representing the lyre with which the Thracian singer tames the Furies…. all richly deserve their moment in the spotlight. They are representative of an orchestra on fire under Gardiner's baton.
- Sunday Times
Piece of Heart and Vibration
Cymatical created a piece that used Wentink's heartbeat as the basis for building a powerful sonic and visual experience.
- Bachtrack
directing
State of the United Arts
Dutch harpist Gwyneth Wentink reinterprets the classical instrument, and brings in science to create audio visual magic.
- Indian Express
Gwyneth Wentink: Connecting that which is not obvious.
- Sunday Guardian