Piece of Heart and Vibration
A live performance with harp and a generative audio-visual software application. The live piece is a synergy of live generated visuals and sounds generated by the player's heart and the harp being played.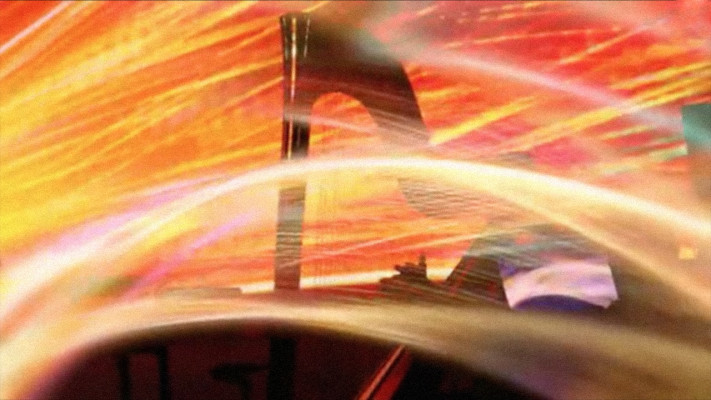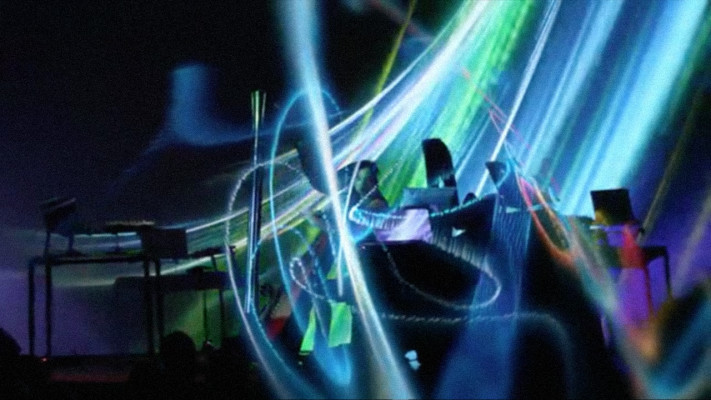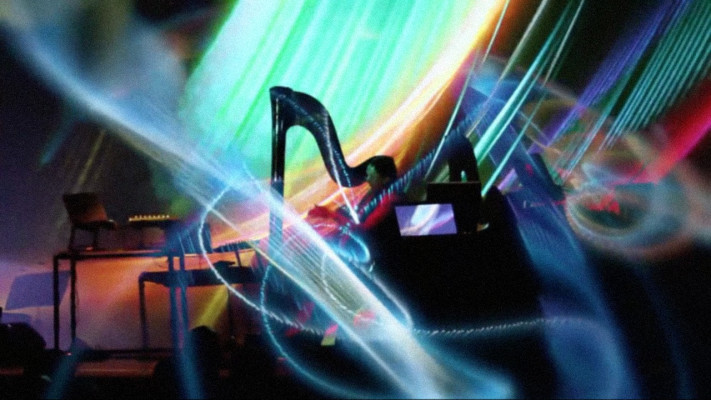 During the show Wentink is connected through a heart rate sensor on the ear to the computer. By a special breathing exercise she can control the variation of her heart rate. The generative software creates a composition based on the variation, the more she breaths in a steady pace, the more the music and visuals come to life.
The visuals of the show are representing the ratios of the music and are connected to a colour and geometry system. On top of that the lighting of the particle system is being controlled by the heart. The visuals show how music and biofeedback can be represented as energy in motion.
Using various elements such as computer technology, visual/graphic design and narratives, Beer van Geer (a.k.a Universal Mediaman) develops systems that explore and explain the human world. His projects vary from websites to groundbreaking customized technology. The Universal Mediaman can help you with all sorts of media-related disciplines, such as audiovisual media, touch screens, photography, projections, websites, graphic design, installations and experimental media. Universal Mediaman is a one-man business, but also collaborates with a whole range of professionals from various fields and is based in the Netherlands.
Julien Mier is a composer, instrumentalist, sound sculptor but in the first place an artist. He graduated from the School of Arts & Technology in Utrecht, The Netherlands. In his own words, he "combines found sounds with found objects to create a cascade of melodic, textural and rhythmic patterns. To use fragments which have no existence on itself, the composition is his instrument to blend pointless musical words in a meaningful way.