Canto Ostinato Audio Visual
An audiovisual performance with harp, electronica and visuals, based on the groundbreaking composition 'Canto Ostinato' by Simeon ten Holt.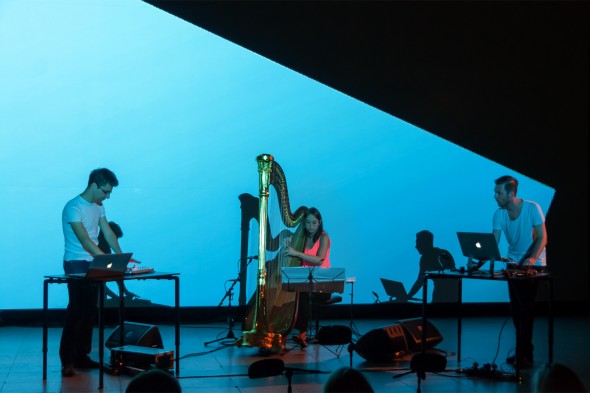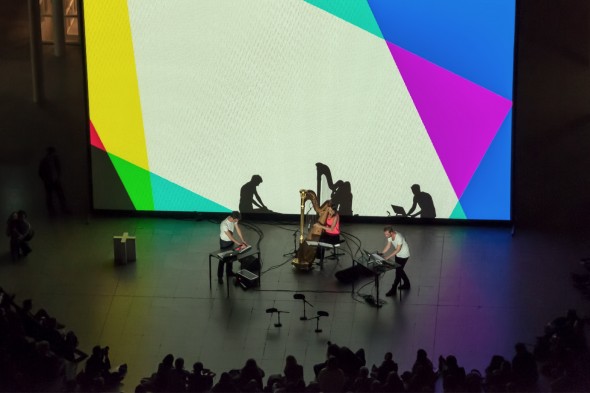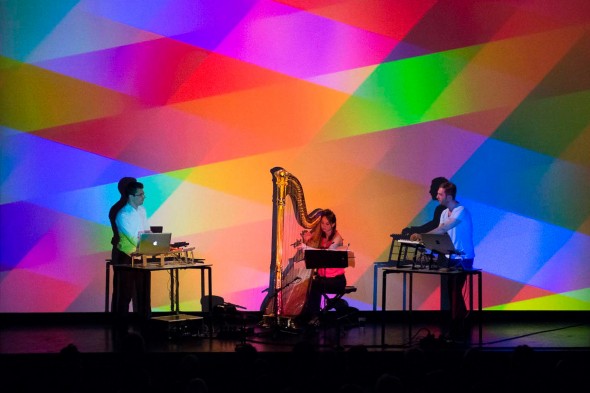 Gwyneth Wentink (harp), Wouter Snoei (electronica) and Arnout Hulskamp (visuals) respond to each other on stage using their instruments and selfdeveloped software, determining who takes the lead according to the codes of 'Canto Ostinato'. Canto Ostinato Audio Visual takes place on the fascinating intersection between music, visual art and technology, and provides a unique experience for all the senses. Interaction and improvisation are the foundation of the composition; every performance is different.
This revolutionary arrangement of Canto is an ode to the famous Dutch composer of minimal music, Simeon ten Holt.
His composition 'Canto Ostinato' (1923-2012) gained national exposure. It is a tonal composition, and therefore marked a new direction in his style of composing. It followed a period in which Ten Holt developed a language varying from serial music to his own 'diagonal' style, all-playing with the concepts of tonality and atonality. His early works embrace experimental, theatrical and electronic elements, followed by compositions characterized by rhythmic patterns, repetitions, and in which tradition and experiment are equally important.
Canto Ostinato is a revolutionary piece that he wrote between 1976 and 1979. The piece consists of 106 cells (loops), which can be repeated according to the performers' interpretation. Next to the number of repeats, the performer determines the articulations, phrasing, dynamics, and at certain spots, the order in the piece. This makes each performance of Canto Ostinato unique. Improvisation and interaction drive each performance.